Hello Dear,
This is Ellen from Inflatable-zone.org.
We are pleased to get to know that your articles on your blog are awesome and the writing style is so suitable for introducing our company's products.
So, we sincerely invite you to cooperate with us,
*Write an article about our products on your blog about 400-500 words + 2 pictures+ 3 links
*Promote it in your social website.
We are looking forward to establishing a cooperative and professional business partnership with you based on equality and mutual benefit. If you are interested in this offer or have any questions, please feel free to contact us and give us your quote.
Have a nice day and hope to hear from you soon!
Thanks
Best regards
Ellen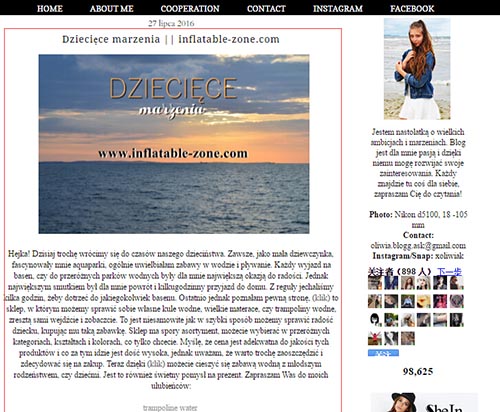 Cooperation Invitation From Inflatable-zone